About Us | Meet Adeline Simms
Lead Planner of Adelines Events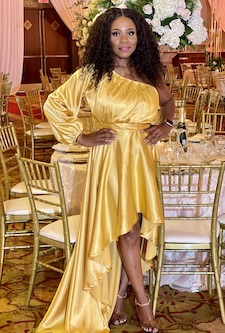 ADELINE SIMMS
WEDDING & EVENT PLANNER
Addy has always had a knack for event coordination. After spending years helping friends and family plan memorable events, Addy decided to take her passion to the next level. In 2018, Adelines Events was born.
Addy's ability to coordinate, organize, and execute has allowed her to create unforgettable moments for her clients and their guests. Addy has always had a deep passion for event planning and coordination, and she loves weddings most of all. 
"When it comes to events, it is vital to create a meaningful, memorable experience, and careful planning is crucial to the success of the event. I focus my efforts on creating events that run smothly so that my clients are able to relax and enjoy their special day."
In the early stages of the planning process, Addy works closely with her clients and offers expert guidance on the venues and vendors will be the perfect fit. She explores their vision, design, budget, guest count, and overall priorities. Her attention to detail, comprehensive and realistic timelines, assistance with contract negotiations, and her ability to stay calm under pressure, has solidified Addy's skills and has resulted in a long list of happy clients and five-star reviews.
Addy's clients love her unmatched level of accessiblity, as she responds to their questions and requests quickly. She offers a level of service that is so often missing in today's online-focused world. She'll be right there by your side for dress fittings, tastings, photo shoots, site visits, you name it!
In her spare time, Addy loves shopping, traveling, and spending time with family and friends.
Want to find out more?  Let's start a conversation.